Apply for Finance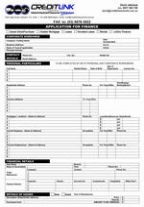 Click the link below to download an
Application for Finance,
which includes our Privacy Disclosure & Consent.
To view our Privacy Policy click here.


Helpful Hints:
Use the following guidelines to help with completing the application.
This form can be used to apply for:
Chattel Mortgage
Hire Purchase
Leasing
Rental Finance
Small Business Finance
Applicants:
Applicable for:
Individuals
Sole Traders
Partnerhsips
Companies
Trusts
Relevant details required:
Borrower details

Full legal name of borrower

ABN & ACN (where applicable)

Asset details

Details of goods to be financed
(e.g.make, model, year of manufacture, supplier contact)

Residency

Current & previous address
(minimum 3 years history)

Mortgagee, Landlord

Name & Contact Telephone of Bank (Mortgage lender) or Landlord - as applicable

Employment History

Current & previous employments
(minimum 3 years history)

Financial details

Name of main Bank & Branch

Accountant

Name & Address of Accounting Firm
Name of Contact
Contact Telephone number(s)

Finance History

Current & previous finance agreements
(e.g. financier, goods financed, term, repayments, date completed)

Personal particulars

Full (legal) name
Date of Birth
Marital status
Number of dependents
Driver Licence number & expiry date

Contact details

Mobile phone
Landline phone
Fax
Email

Personal Financial Position

Statement of personal Assets & Liabilities

Income Details

For self employed & business
- last 2 years Balance Sheet & Profit/Loss

For individuals
- copy last 3 payslips and latest Tax Return / Group Certificate

* With your permission, we may obtain from your Accountant

If you need assistance or more information, contact us directly. We'll be happy to help.