Resources
Apply for Finance
We've made the the Application process as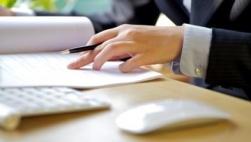 streamlined as possible. Click the link below to download a Finance Application and then follow the guidelines to complete your application.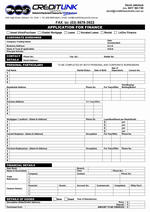 Finance Application & Privacy Consent.pdf
This form can be used to apply for:
Chattel Mortgage
Hire Purchase
Leasing
Rental
Small Business Finance
Applicants :
Applicable for:
individuals
sole traders
partnerships
companies
trusts
Relevant details required:
Borrower details

full name of borrower, ABN, ACN (where applicable)

Asset details

make, model, supplier

Residency

current & previous address (minimum 3 years history)

Mortgagee, Landlord

name & contact details

Employment History

current & previous employments (minimum 3 years history)

Financial details

name of Bank / Branch

Accountant

name, firm & contact details

Finance History

current & previous finance agreements

Personal particulars


full (legal) name, Date of Birth, Marital status,
dependents, Driver License

Contact details


mobile phone, landline phone, fax, email

Personal Finances

statement of personal Assets & Liabilities

Income Details

For self employed & business
- last 2 years Balance Sheet & Profit/Loss
For individuals
- copy last 3 payslips and latest Tax Return / Group Certificate

* With your permission, we may obtain from your Accountant
Need more information?

Contact us and we'll be happy to answer any questions or
provide further details.
Call us today on (03) 9005-6633 and experience the difference!